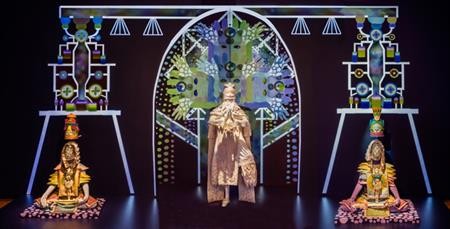 Japanese South African artist Saya Woolfalk may have correctly identified one of the most dangerous ailments of our time: what she calls "Empathy Deficit Disorder (EDD)." Luckily, she's made contact with the Empathics, a race of women who can combine their genes with plants. These women promise to show you, the museum-goer, the secret of their process: "absorbing vapors that spread digitally on the walls and floor." Woolfalk's narrative, fleshed out with sculpture and digital installations, resembles the flip side of eco-horror like Annihilation; unlike in these works of pop culture, where hybridization and mutation mean our doom, these metamorphoses represent an escape from the evil that circumscribes and defines the human race.
Found something you like and don't want to forget about it later?
Just click "Save Event" on any event page to save it to your own private list.